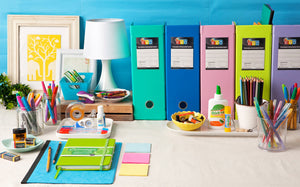 Your Stationery Buddy
STAR 360 is the country's leading distributor of the
best brands of school and office supplies committed to innovation, dynamism and excellent service. The company distributes Sharpie Pens and Markers, Parker pens, Papermate products, Prismacolor soft colored pencils, as well as, Limelight Journals and Sketchbooks and Titus Pens.

Subscribe to our newsletter
Promotions, new products and sales. Directly to your inbox.